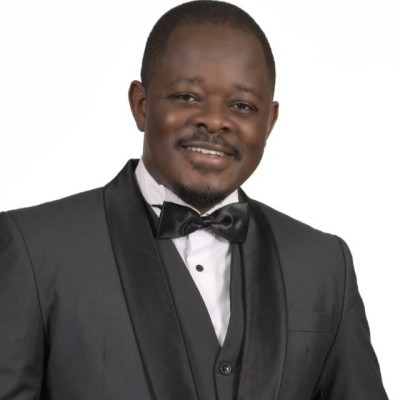 Dr. Were Onyino
President, Kenya Medical Association
A Medical Doctor with over 12 years' work experience cutting across the public, private and non- profit health sector. He served in KMA in different capacities over the last 10 years, as a council member in Nairobi division to Hon. Secretary and Vice Chairperson.
He have also served in the KMA ICT, KMA Reproductive health and Physician health committees. He is a founding member of KMPDU where he served as the Deputy SG and later as the Secretary General in 2011-2013. He is also the Founding President of MSAKE.
Dr. Andrew Were Onyino is a senior postgraduate student at the University of Nairobi (UoN) in the Plastic, Reconstructive and Aesthetic Surgery thematic unit of the Department of Surgery at the College of Health Sciences (CHS).
His leadership and advocacy prowess came to the fore during his undergraduate days when he was elected 2007-2008 Chairman of the Association of Medical Students of the University of Nairobi (AMSUN) and in 2008 he co-founded and served as the first President of the Medical Students Association of Kenya (MSAKE). He graduated from UoN in 2008 and in 2011/2012 was instrumental in the establishment of the Kenya Medical Practitioners and Dentists (KMPDU) for which he served as Secretary General in 2012-2013.
Dr Were has also championed for the welfare of doctors and provision of quality healthcare in Kenya through the Kenya Medical Association (KMA) and has served in different capacities at KMA from 2009 culminating in his election as President of the association in June 2020.
He is also a co-founder and Chief Executive Officer (CEO) of Daktari Media Africa LLC the organization that runs Daktari Online, a leading online medical resource portal serving more than 5,000 doctors and which aims to provide quality medical education content for Health Care Practitioners (HCPs) in East Africa.