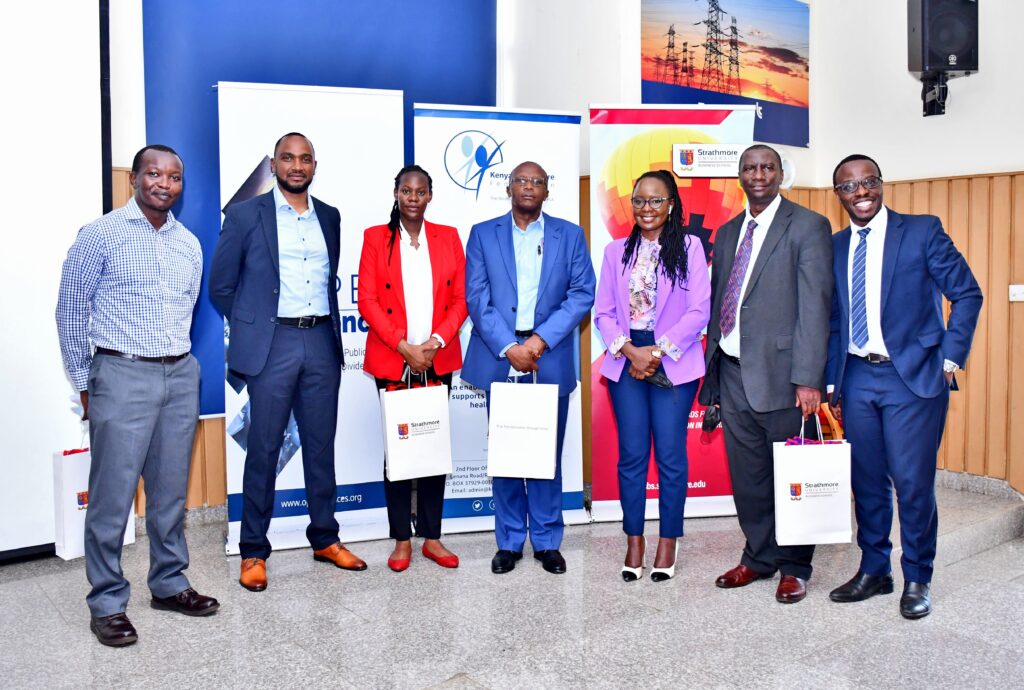 Kenya Healthcare Federation, Strathmore University Business School, UN SDG Partnership Platform and Open Phences in collaboration with the Ministry of Health, Kenya have partnered to host the East Africa Health Expo 2022 at the Strathmore University Auditorium from the 25th – 27th May 2022.
The overarching theme of the East Africa Health Expo is 'East Africa as a hub for Specialized Medical Care, Investments in Health and Innovative Healthcare Solutions.' Further, the East Africa Health Expo will be organized into various sub-themes in a bid to showcase the resources, capabilities and opportunities in various facets of the Health Sector in the Eastern Africa Region.
The Health Expo will bring together global, regional, national, and local partners from the various sectors, including health, trade, tourism, and education to:
Showcase East Africa as a Hub for medical tourism. Travel Journal in 2016 reported that Kenya gets 3,000 to 5,000 medical tourists from other African countries and more than 10,000 Kenyans travel abroad annually in pursuit of medical treatment, spending at least Sh10 billion per annum. By showcasing the rich resources in the EAC health sector, the health expo can increase the number of inbound medical tourists while reducing the number of EAC nationals who travel abroad for medical services available locally.
Raise awareness on / showcase the health investment opportunities available in East Africa and how these can be leveraged to create stronger and more resilient health systems. Attention will also be drawn to the need for additional resources in the health sector.
Exchange knowledge and practical experiences in delivering health services and carrying out health-related business in the different resource environments in East Africa. Emphasis will be laid on improving the "business-as-usual" approach to providing health services through innovations and best practices through more efficient medical devices and financing/delivery models.
Build a coalition supporting sustainable health systems and universal health coverage in East Africa. Participants will include representatives from the Regional Ministries of Health, Tourism, Trade, Finance and Planning, other national and sub-national government representatives; multilateral and bilateral development partners and foundations; and solution providers and innovators, including the private health sector, NGOs, and civil society.
Showcase the medical expertise and centers of excellence in Health available in the region, including opportunities for strategic partnerships to further scale up and better leverage the existing and future expertise, further enhancing the place of East Africa as Regional and Continental Hub for Investment in Health, Medical Tourism and specialized care.
Join us as we;
Bring to light product and service innovations across key health sectors.
Showcase young talent through innovative challenges that will be run alongside the expo.
Strengthen health entrepreneurships by developing and presenting a business case for innovation.