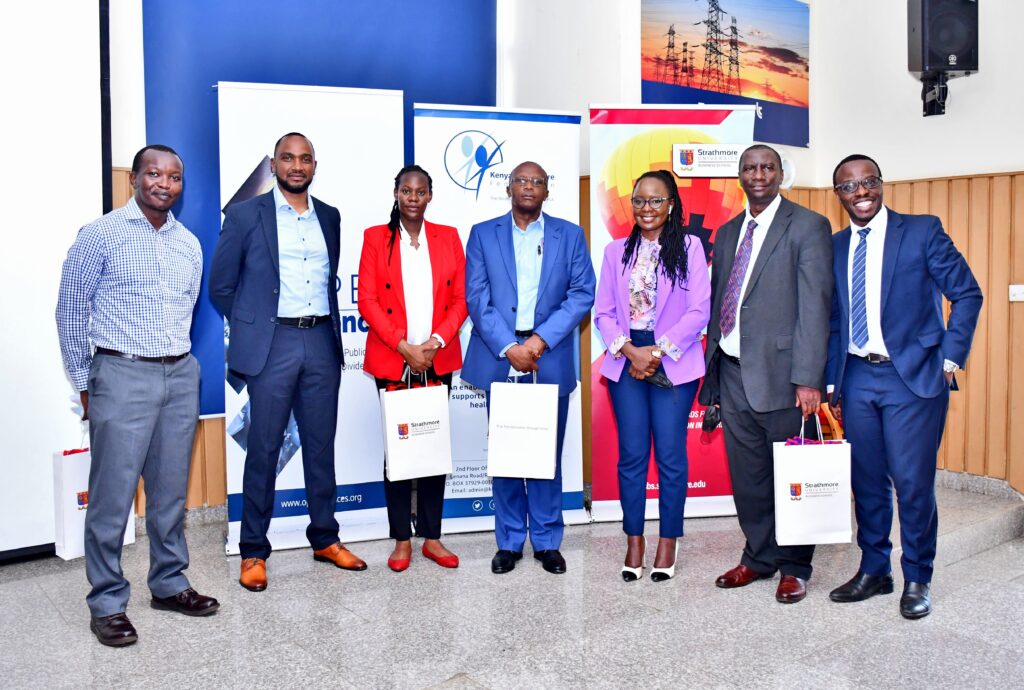 East Africa Healthcare Expo, organized by The Kenya Healthcare and Strathmore University Business School shall take place from 4th to 5th May 2023 at the Strathmore University Auditorium. The event will aim to showcase East Africa as a hub for healthcare innovation and knowledge sharing.

The overall theme for 2023 shall be "Creating Linkages for Improved Health". This is because the health-related SDG (SDG3) has linkages with all other SDGs. Central to the Expo, will be an exploration of the role of innovation in promoting multisectoral coordination and cooperation to both meet health-related SDG goals, as well as broader SDG targets that relate to improved health across populations.
Conference Themes and Objectives
The Health Expo will bring together global, regional, national, and local partners from the various sectors, including health, trade, tourism, and education to:
Creating Linkages for Improved Health. The Objective of this annual event is to engage and rally investors, private sector technology stakeholders, development partners, counties and national government, healthcare providers (including medical service and research providers, pharmaceutical companies, equipment providers, and health insurance), healthcare administrators, non-governmental agencies and various institutions in achieving various specific objectives as outlined below:

The Kenya National Vision 2030 Healthcare Pillar Objectives include:
1. Provision of a robust health infrastructure network countrywide
2. Improving the quality of health service delivery to the highest standards
3. Promotion of partnerships with the private sector and
4. Providing access to those excluded from health care for financial or other reasons

The County's strategic healthcare investment objectives include: 1. Harmonize inter-county health investment strategies to achieve scale and inclusivity
2. Attract greater investments in primary, secondary, and tertiary health industries in the region
3. Explore healthcare financing models
4. Explore the role of innovation and technological developments in achieving greater healthcare provision 5. Review policies geared towards improving the provision of healthcare services in line with achieving the Healthcare Strategic development goals (SDGs)
6. Improve regional healthcare disaster management and disease prevention initiatives
7. Facilitate access to quality and affordable healthcare in the region
8. Build capacities of youth and women to access healthcare in the region.

Beyond the three 'legs of the UHC stool', innovations (of all types, including product, process, business model, and social) linking the three core components to broader SDG goals will be presented and discussed during the Expo, setting an agenda for stronger multisectoral collaboration in innovation management. Additionally, an initial session titled "Picking up from the last expo" shall showcase activities consequent to last year's Expo.