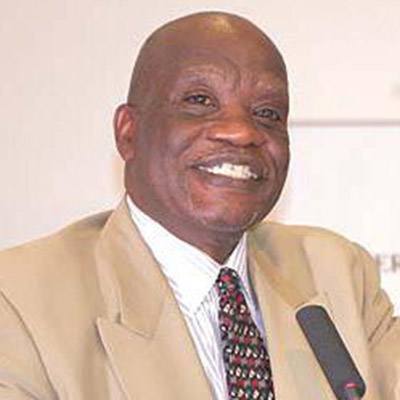 Prof. Khama Rogo
Health Systems Specialist
Trained as an obstetrician-gynecologist Khama later earned his MD/PhD in Gynecologic Oncology from Sweden. After a successful career in academic medicine in three continents, Khama embarked on international health where he has been a powerful voice in reproductive health and rights for over two decades.
Dr. Rogo served as the Lead Health Sector Specialist and Head of the Health in Africa Initiative, a $1B program of on the private sector in health in Africa by the World Bank Group. Prior to that, he was Senior Advisor for Population and Reproductive Health at The World Bank.  In that capacity, he led work on population and reproductive health for the Africa Region, the Bank's work in Safe Motherhood, and institutional linkage with WHO/HRP. He, in addition, also led the $230 million Multi-Donor Trust Fund for establishing health systems in South Sudan in 2006-9.
In Kenya, Khama has been a strong voice in all issues of health and human reproduction for three decades: He was the founder of the Nairobi Oncology Centre, the only specialist cancer care and advisory clinic in East Africa. He has held positions as the President of the Kenya Medical Association (4 years), The Kenya Cancer Society (8 years), and Chairman of Kenya's National Council for Population and Development, led the Kenya Ob Gyn Society, and Chairman of the Centre for the Study of Adolescence in Nairobi.
Dr Rogo was the Founder of K-MET, the most extensive single network of private providers of high quality, comprehensive reproductive health care in Africa and winner of the Margaret Sanger Award in 2004. The K-MET concept has now spread from its original home in Kenya into Nigeria, Zimbabwe, Sudan and Uganda and has spearheaded the implementation of community based RH care. He also served on the FIGO Committee on Women's Sexual and Reproductive Right and had earlier represented KOGS in the FIGO postgraduate studies committee during the Singapore Congress.
After everything Dr. Rogo accomplished, he felt he still felt something was missing. He initiated two innovative hospital programs in Kenya: Sagam Community Hospital in rural Siaya and the Nairobi Women's Hospital, in Kenya. The former is a unique village based center of medical care, training and research excellence in the middle of Africa. It offers comprehensive quality care, undertakes cutting edge research and trains specialists in Family and Emergency Medicine. The later is the only specialized hospital for women in East and Central Africa, providing unique care for victims of gender based violence and rape, as part of a comprehensive package of services.
Khama has over one hundred peer reviewed papers, chapters and books. He continues to pursue his interest in academics through numerous Adjunct Professorial appointments, lectures and supervision of post- graduate students in Universities in Africa, Europe and North America.
Khama is committed to community health, especially reproductive health, and actively participates in key conferences. He has served as a consultant to the UN/WHO, UNFPA, UNICEF, USAID, SIDA, DANIDA, The Dutch government and DFID, as well as many other international organizations.