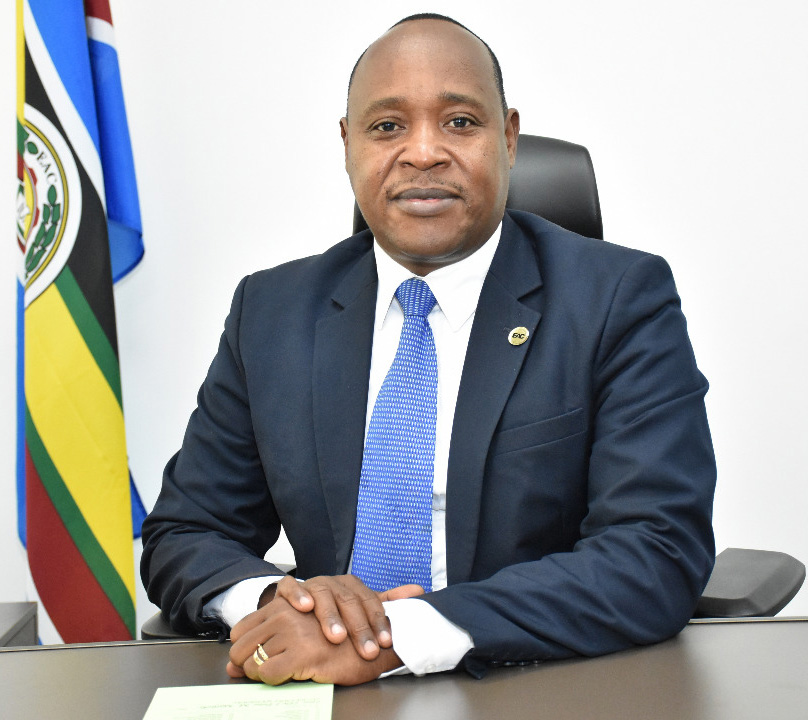 Hon. Dr. Peter Mathuki
Secretary General, East African Community
Dr. Peter Mathuki is the current Secretary General of the East African Community. He was appointed with effect from 25th April, 2021.
Before his appointment to the EAC, Dr. Mathuki was the Executive Director of the East African Business Council (EABC), the regional apex body of Private Sector associations and corporates in the East Africa. He served in that capacity between 2018 and 2021.
In his capacity as the Executive Director of the EABC, Dr. Mathuki was actively involved in the establishment of the African Continental Free Trade Area (AfCFTA) and was part of the efforts to establish the African Business Council (AfBC), "an independent private sector institution of the African Union".
Between June 2012 and June 2017, Dr. Mathuki was a member of the East African Legislative Assembly (EALA), representing Kenya. While there, he was the chairman of EALA's Committee on Legal Affairs and Good Governance. He was also a member of the Assembly's Committee on Trade and Investment.
Dr. Mathuki has also served as Director in charge of International Labour Standards (ILO) at the International Confederation of Free Trade Unions (ICFTU-Africa) which later became (ITUC-Africa). He also worked for European Union (EU) programs on institutional strengthening for Africa based in several African countries.
Peter Mathuki sits on the boards of Kenya Investment Authority, based in Nairobi and the Inter-University Council for East Africa, based in Kampala. He is also a member of the Kenya Institute of Management.
Dr. Peter M. Mathuki holds an MBA and PhD in Strategic Management & Regional Integration from the University of Nairobi, Kenya.