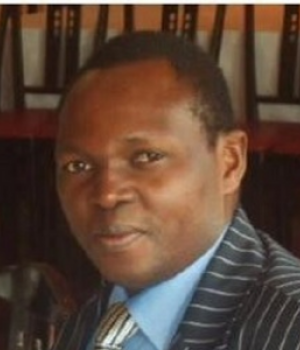 Julius Kirima
Director of Industry, Ministry of Industrialization, Kenya
Mr. Julius K. Kirima, HSC is the Director of Industries, Chemical & Mineral Industries Directorate, State Department for Industrialization, Ministry of Industrialization, Trade and Enterprise Development.  He holds a Bsc. Degree in Chemistry & Mathematics and Msc Degree in Entrepreneurship from Jomo Kenyatta University of Agriculture & Technology and currently PhD Thesis-writing.
He Successfully served as Coordinator for Kenya Trade and Poverty Programme (KTPP) whose objectives were to champion trade as a tool for development and fighting poverty (2005-2007). He Chaired and Convened the Technical Committee which drafted the Anti- Counterfeit Bill 2008 and engaged the stakeholders including members of Parliament for its Validation, debate and enactment. He was subsequently assigned operationalization of the Anti-Counterfeit Agency and Served as the 1st Ag. Executive Director of the Agency.
He Served as a member of the High-Level Task Force that negotiated the East African Community (EAC) Common Market Protocol and Prepared the EAC Common Industrialization Policy and EAC Anti-Counterfeit Policy. He is a registered Lead Expert on Environment Impact Assessment and Environmental Audit.
On 12th December 2011, he was awarded Head of State Commendation (Civilian Division) for distinguished service to the Republic of Kenya.