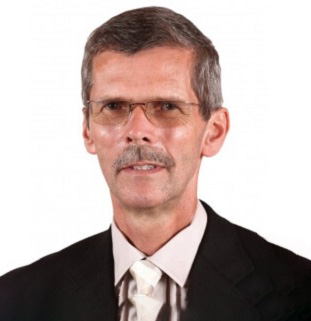 Dr. Ian Clarke
Chair, East Africa Healthcare Federation & Uganda Healthcare Federation
Ian Clarke, MBChB BAO, DTM&H, MSc, is an Irish-Ugandan physician, entrepreneur, philanthropist, and politician in Uganda. He is the owner and Executive Chairman of Clarke Group, Ltd. which has interests in education, hospitality and agribusiness. He has had extensive experience in establishing indigenous startup businesses and growing them to a corporate level.
Dr. Clarke came to Uganda in 1987 and set up Kiwoko Mission Hospital, in 1996 he set up International Medical Centre which has since grown to the organization International Medical Group (IMG), the largest private healthcare organization in Uganda, encompassing a one hundred bed hospital, Medical Insurance Company, a non-profit foundation and a network of 18 primary care clinics. The hospital has been awarded the "Council of Health Services Accreditation of Southern Africa (COHSASA)" for the high quality and safety of its healthcare services. In 2015, Dr. Clarke secured the international company, Ciel Group, as a majority shareholder of IMG.
During April 2011-April 2016, Dr. Clarke served as the Mayor of Makindye Division, one of the five administrative units of Kampala. He was also the Founding Chairman of the Ugandan Healthcare Federation in 2010, and is currently a board member of the Private Sector Foundation Uganda, the East Africa Healthcare Federation, and the Africa Healthcare Federation.
Dr. Clarke has authored three books – "The Man with the Key has gone', 'How Deep is this Pothole', and 'Smart Culture Guide to Uganda'. He writes a weekly social commentary column for the New Vision Newspaper, one of two main national newspapers in Uganda. Dr. Clarke obtained his medical degree at Queens University Belfast and studied tropical medicine at the Liverpool School of Tropical Medicine. He then carried out a Masters degree in Public Health at the London School of Hygiene and Tropical Medicine. He worked in family practice in Northern Ireland before relocating to Uganda.