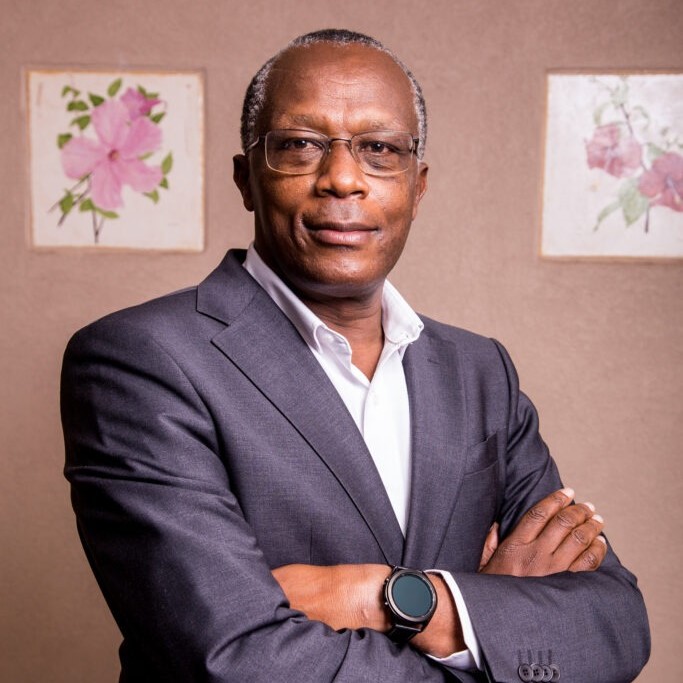 Dr. Kanyenje Gakombe
Chairperson, Kenya Healthcare Federation
Dr. Kanyenje Gakombe is the current Chairman of Kenya Healthcare Federation and Chief Executive Officer, Metropolitan Hospital. He is also a Director at MedSource Group Ltd, a founding member and past Vice Chair of KHF, the first healthcare governor in KEPSA, a past Member of the National Economic & Social Council (NESC) and Chairman of Kenya Association of Hospitals (KAH).
Besides being involved in advocating for health to be prioritized as part of the Big 4 Agenda, he was also instrumental in the initiation and development of the Standard Service Agreement and Claim Form between Association of Kenya Insurers, and Kenya Association of Hospitals which was adopted in October 2006. He is passionate about the enabling role of ICT in health and has been instrumental in the design and development of Hospital Information Management Software (AMS 2000) currently in use in several hospitals and E-care, the first digital catering platform in a hospital.
He is also an entrepreneur and impact investor and holds a Master of Business Administration (MBA) in Strategic Management and a Bachelor of Medicine and Bachelor of Surgery (MBChB) from the University of Nairobi.