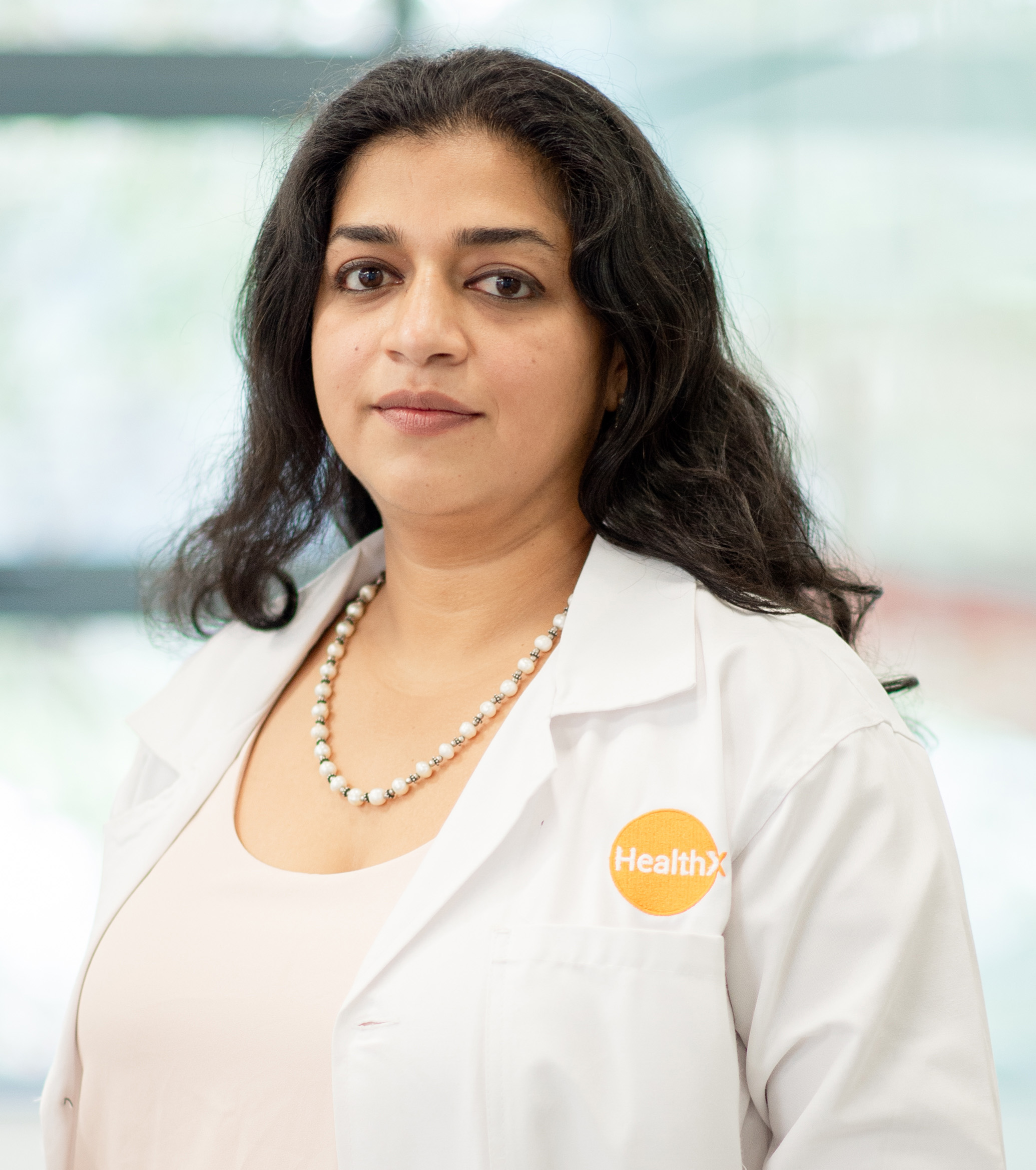 Dr. Radha S. Karnad
Chief Medical Officer, HealthX Africa
Dr. Radha S. Karnad, BA BM MPH, is a Medical Doctor with 15 years of experience in developing innovative approaches to clinical medicine in hospital and community settings, healthcare program management, quality improvement, and human resource for health capacity building across the US, UK, and East Africa. 
With close to ten years' experience in health systems strengthening and service delivery in Africa, Dr Karnad now leads a team of clinicians, clinical psychologists, nutritionists and care coordinators as Chief Medical Officer at HealthX Africa, a virtual medical service provider ensuring access to high-quality and affordable primary health care, including mental health, across Kenya through digital health solutions. 
A passionate advocate for quality and equity in healthcare, Dr Karnad is an Acumen East Africa Regional Fellow 2016, an Afya Bora Consortium Global Health Leadership Fellow 2016-2017, and an ISQUA Fellow 2020.