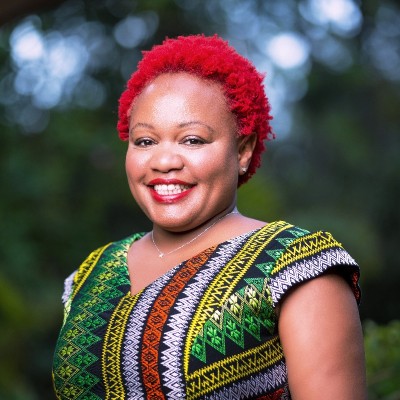 Dr. Njeri Gitau
Senior Director, President's Delivery Unit
I am an Award- Winning Public health specialist and a Rockefeller fellow on social innovation with over 17 years' experience in the health sector.
I am currently working for the World Bank Group as a Senior Health Specialist, on Health Programs in the African Region with wide experience and in-depth knowledge of the public and private sectors in Africa and other emerging markets. I have extensive technical expertise, knowledge and experience in leading and implementing policy, regulatory and health systems reforms and their replication/ scale up nationally, regionally and internationally e.g. Kenya Health Act 2017 influenced the Nigeria Health Act; a regulatory framework for quality of care and patient safety piloted and scaled up in Kenya and adopted/replicated in Uganda and Mali; Managed Equipment Scheme a transformative $500m PPP in Kenya a first in Africa now being replicated across the region.
I have shaped private sector integration into National Health Systems in the East Africa region through establishment and strengthening Public Private Dialogue platforms in (Ethiopia and Kenya respectively) including private sector participation in policy and regulatory reforms and received an inaugural international Public Private Dialogue award for this work. I have strong collaborative and effective team leadership and participation skills for which I have received two awards within the World Bank Group for working with diverse teams across different sectors. I have a strong network amongst Donors, Banks, Private Sector, UN, HNI and Think Tanks. I have great people management skills having directly supervised teams as large as 60 and led diverse and multidisciplinary and multisectoral teams of stakeholders (ranging 10 to 50) from government, private sector and partner organizations on collaborative initiatives.
I have experience in managing budgets (>$60M) which includes organizational or donor assets, staff salaries plus benefits and implementation activities. I have experience within the NGO sector having worked as a programme manager at African Medical Research Foundation running two large national programs focusing on strengthening the national HIV&AIDS M&E framework and health care provider capacity and strengthening organizational and technical capacity of community-based organizations through a grant making and capacity building. I have worked at the Ministry of health in Kenya, in the sector monitoring and planning department at national level and as a District Medical Officer of Health